The most aesthetic part of windows 10 is the spotlight images on login screen. Few of them were really too mind blowing that I wanted to save and keep it as a wallpaper! So, here's the hack on how to do it-
Navigate to the following folder (or just copy the path below and paste it into the File Explorer address bar):
%userprofile%\AppData\Local\Packages\Microsoft.Windows.ContentDeliveryManager_cw5n1h2txyewy\LocalState\Assets
Note that the %userprofile% part of that path automatically jumps you to the user folder for the currently logged in user (by default at C:\Users\<username> ). In the folder, you're going to see a whole bunch of files with long, meaningless file names and no extensions. Some of these are the image files you're looking for; many are not.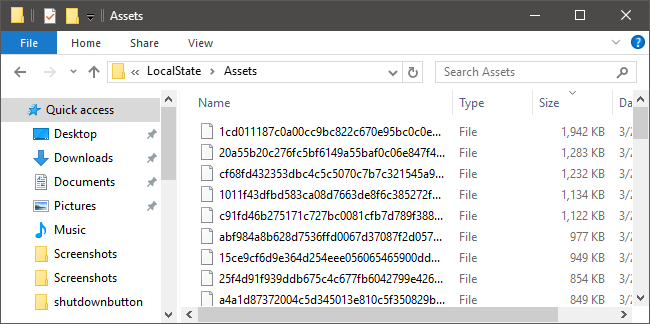 Continue reading "Windows 10 Saving Spotlight Images" »