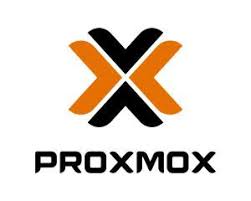 The installation of a supported Proxmox VE server should be done via Bare-metal_ISO_Installer. In some case it makes sense to install Proxmox VE on top of a running Debian Stretch 64-bit, especially if you want a custom partition layout. For this HowTO the following Debian Stretch ISO was used:
Install a standard Debian Stretch (amd64)
Install a standard Debian Stretch, for details see Debian, and select a fixed IP. It is recommended to only install the "standard" package selection and nothing else, as Proxmox VE brings its own packages for qemu, lxc.
Add an /etc/hosts entry for your IP address
Please make sure that your hostname is resolvable via /etc/hosts, i.e you need an entry in /etc/hosts which assigns an IPv4 address to that hostname.
Note: Make sure that no IPv6 address for your hostname is specified in `/etc/hosts`
For instance if your IP address is 192.168.15.77, and your hostname prox4m1, then your /etc/hosts file should look like: Continue reading "Install Proxmox VE on Debian 9 – Stretch" »