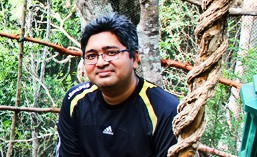 Hi, I am Hasan T. Emdad Rumi, an IT Project Manager & Consultant, Virtualization & Cloud Savvyfrom Dhaka, Bangladesh. I have prior experience in managing numerous local and international projects in the area of Telco VAS & NMC, National Data Center & PKI Naitonal Root and CA Infrastructure. Also engaged with several Offshore Software Development Team.
Worked with Orascom Telecom-Banglalink, Network Elites as VAS partner, BTRC, BTT (Turkey) , Mango Teleservices Limited and Access to Informaiton (A2I-UNDP)
Currently working at Oracle Corporation as Principal Technology Solution and Cloud Architect.You can reach me [h.t.emdad at gmail.com] and I will be delighted to exchange my views.