Installing the Package
The pfSense 2.X package manager includes both FreeRadius and FreeRadius2 as installation options. For this example, I'm going to be using FreeRadius2 since it has some additional features not found in the previous version.
Only one version of radius can be installed on pfSense at a time. If you previously installed any radius packages, go ahead and remove them first.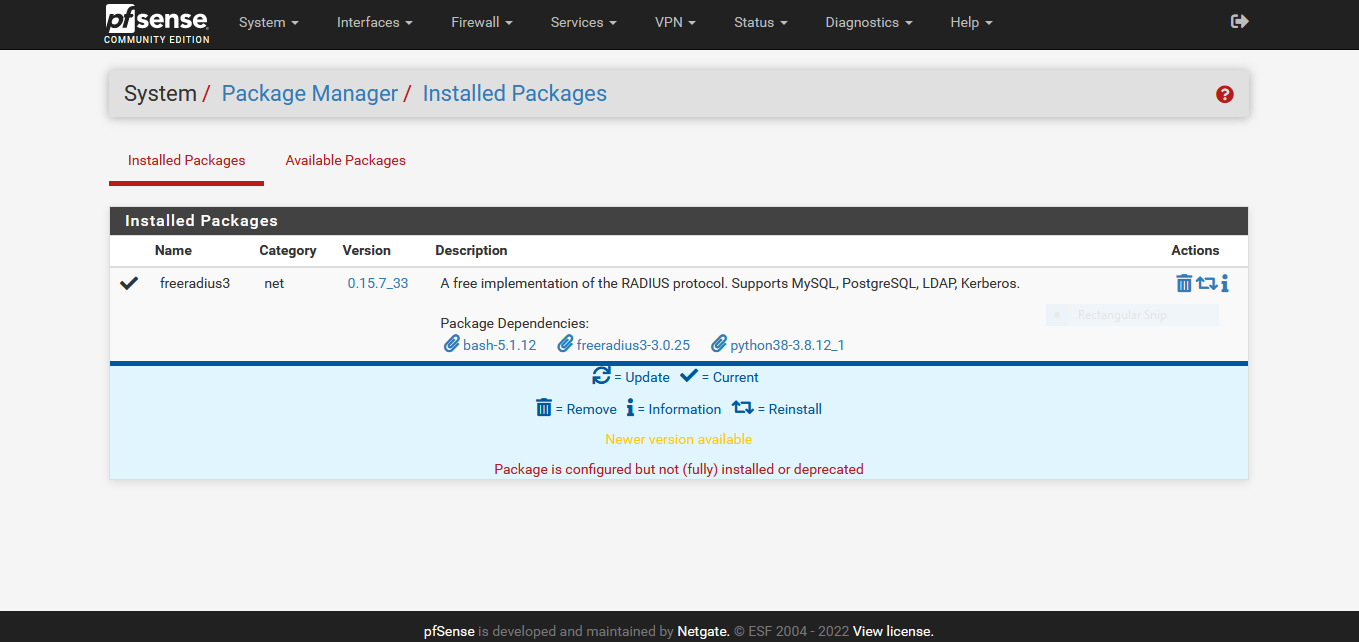 The package installation will briefly interrupt traffic passing through the router as the service starts, so be careful when running the installation on a production system.
Open the package manager in the system menu of the web interface.
Click the plus symbol next to FreeRadius2 to begin the installation.
Click 'Ok' to confirm the package installation.
You cannot run both FreeRadius and FreeRadius2 on the same pfSense system. Make sure to remove one before installing the other. The setup process will automatically download and install the radius package along with all of its dependencies. The installation normally takes a couple of minutes to complete.
After it's finished, there will be a new menu item for the package in the services menu. The FreeRadius installation normally takes a couple minutes to complete. Continue reading "Set Up a Radius Server on pfSense" »