Assuming you are planning to setup your server infrastructure behind firewall- pfsense. You have a Public IP- 114.130.56.x to be pointed to your private lan server with 192.168.14.x.
Let's begin-
Step-1
Adding public IP to the WAN interface "Firewall > Virtual IPs " as below-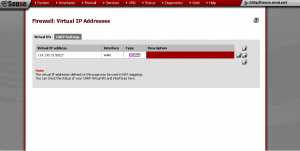 Step-2
Now move on the "Firewall > NAT > 1:1" menu as below-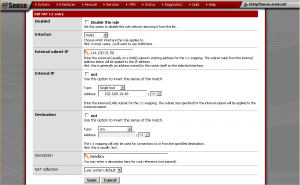 Step-3
Next move on the "Firewall > Rules > WAN" as below and add a rule-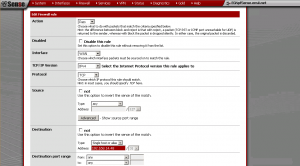 Destination "Type" Single host or Alias" put the <LAN server IP>/31
If you want to allow "any" port between WAN and LAN select "Destination port range" as 'from: any' 'to:any'. Otherwise create your firewall rule as your own requirement.