WORKAROUND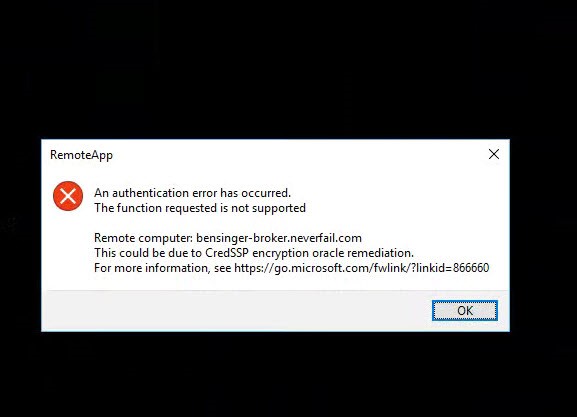 Use the group policy settings changes described below to rollback the changes to 'Vulnerable' state to allow RDP access.
1. Open Group Policy Editor, by executing gpedit.msc
2. Policy path: Computer Configuration -> Administrative Templates -> System -> Credentials Delegation
Run gpedit.msc and expand Administrative Templates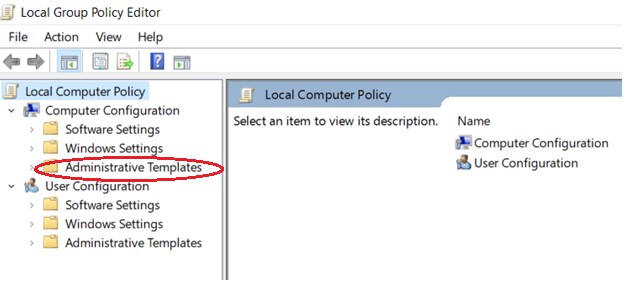 Expand System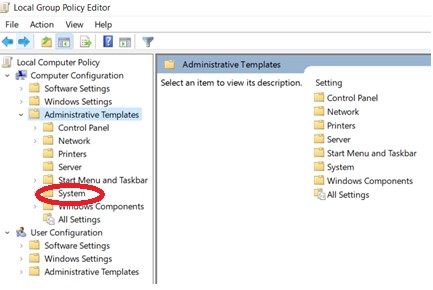 Expand Credential Delegation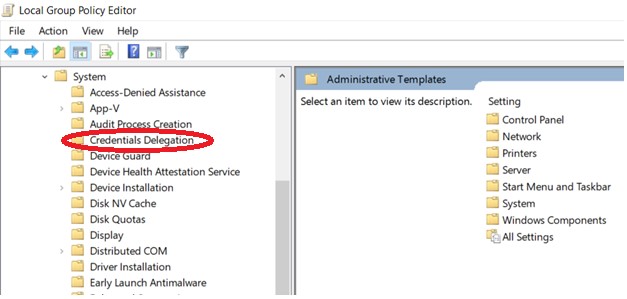 Edit Encryption Oracle Remediation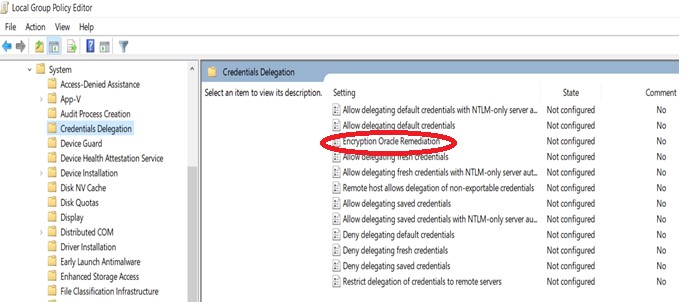 Select Enabled and change Production Level to Vulnerable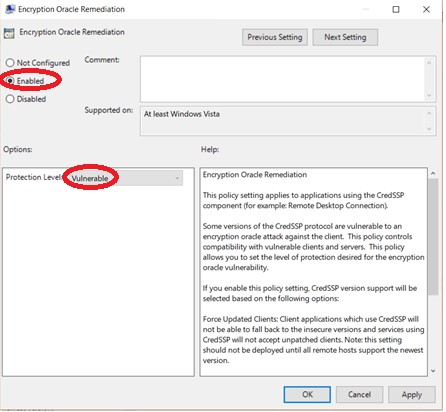 3. Run the command gpupdate /force to apply group policy settings.
4. Your remote desktop connection will be working fine now.
Src: https://www.netwoven.com/2018/05/15/solved-credssp-encryption-oracle-remediation/