DNS Slave Auto-Configuration Quickstart
A quick guide to assist administrators who want to use Virtualmin's automatic DNS slave configuration features. This allows for DNS server redundancy.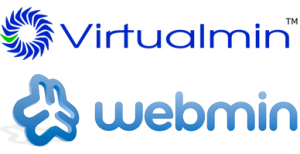 Introduction
Virtualmin can automatically manage any number of DNS slave servers for you. Once configured, it will create slave zones on other servers and configure them to automatically update when changes are made on your Virtualmin server. For this to work, you need Virtualmin on your primary server and Webmin (a free download) on your slave server(s). Henceforth, all references will refer to the primary server as the "Virtualmin server" and the DNS slave server as the "slave server".
Getting Webmin for the Slave
If you don't have Virtualmin installed on your slave server(s), you'll need to install Webmin. Webmin is available for nearly every UNIX and Linux variant available, and is free to download and use. Continue reading "DNS Slave Using Virtualmin" »